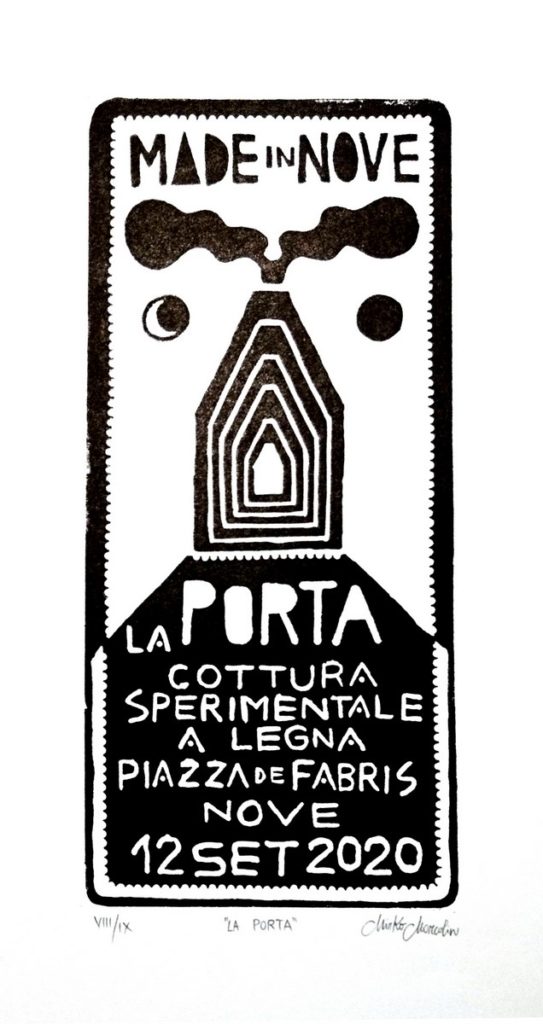 [ITA]
Il gruppo MADE in NOVE è lieto di invitarVi alla cottura ceramica sperimentale collettiva, evento pubblico parte della "XXIII Festa della ceramica di Nove – Portoni Aperti", dal titolo: La Porta.
Concepita come azione collettiva, La Porta è un momento rivelatore di un fare proiettato verso la dimensione performativa. Un percorso articolato che attraverso teatro, video, grafica, musica e gioco popolare si concretizza con la collaborazione di numerosi ospiti. Focus è l'apertura di una ideale fornace, riproposta in piazza dinanzi a un pubblico, la cui memoria dell'evento è parte integrante della storia futura.
[ENG]
MADE in NOVE is pleased to invite you to the collective experimental ceramic firing, a public event part of the "XXIII Festa della ceramica di Nove – Portoni Aperti", entitled: La Porta.
Conceived as a collective action, "La Porta" is a revealing moment of making projected towards the performative dimension. An articulated path that, through theater, video, graphics, music and popular games, is made with the collaboration of numerous guests. Focus is the opening of an ideal furnace, proposed in the central square of the village in front of an audience, whose memory of the event is an integral part of future history.
---
MADE in NOVE – La Porta
collective experimental ceramic firing
Nove (VI), 12-13 September 2020
concept: Mirko Marcolin featuring Elvio Grego
development: MADE in NOVE